Working Dog Training Schools & Lessons
Jamie Sturrock is available for working dog training schools and lessons year round, at our place or yours..
Work on your dog and your dog gets better. Work on yourself, and all your dogs get better!
Working Dog

Training Schools
Our working dog training schools focus on getting a high level of respect and control with your dog, with a strong emphasis on real life, practical work situations..
The goal is to have a dog capable of real, practical stock work, with the ability to trial as well if you desire. I have developed a step by step program over many years, that takes the guesswork out of training a dog. Every step is explained in detail, not only how to do it, but why it is necessary, and how it applies in a real life, practical work situation.
We have great facilities for working dog schools. We have a range of pen and paddock sizes to suit any level of dog training, with access to all types of livestock to suit the needs of the group. We also host schools run by other well respected clinicians from time to time.
Our working dog schools cater for all levels of working dog handling. From the complete beginner, to advanced skills and problem solving. Some of the skills and topics we cover, include:
Foundation – these concepts will be covered in depth
Pup selection
Bonding
Obedience

Name
Here
Leading beside
Tying up
Stop (lie down)

Introduction to livestock

Instinct (addiction)
Balance
Condition to our tools (arm extension)
Move around stock both directions
Hold them on the fence
Dig them off the fence
Stop
Walk up
Steady
Reverse spiral (introduction to off balance, and widening out)
Introduction to side commands and whistles
Intermediate – these concepts will be covered later in the school, as handlers progress
Small outrun (cast)
Progress side commands
Progress off balance
Walk up off balance
Introduce driving
Advanced – these concepts will be demonstrated by Jamie, and can be covered if handlers are up to this level
Increase distance on outrun
Progress off balance
Progress driving
Cross driving at distance
Continue to lengthen outrun
Bend outs and pull ins
Shedding
Single
Turn back
Yard work - backing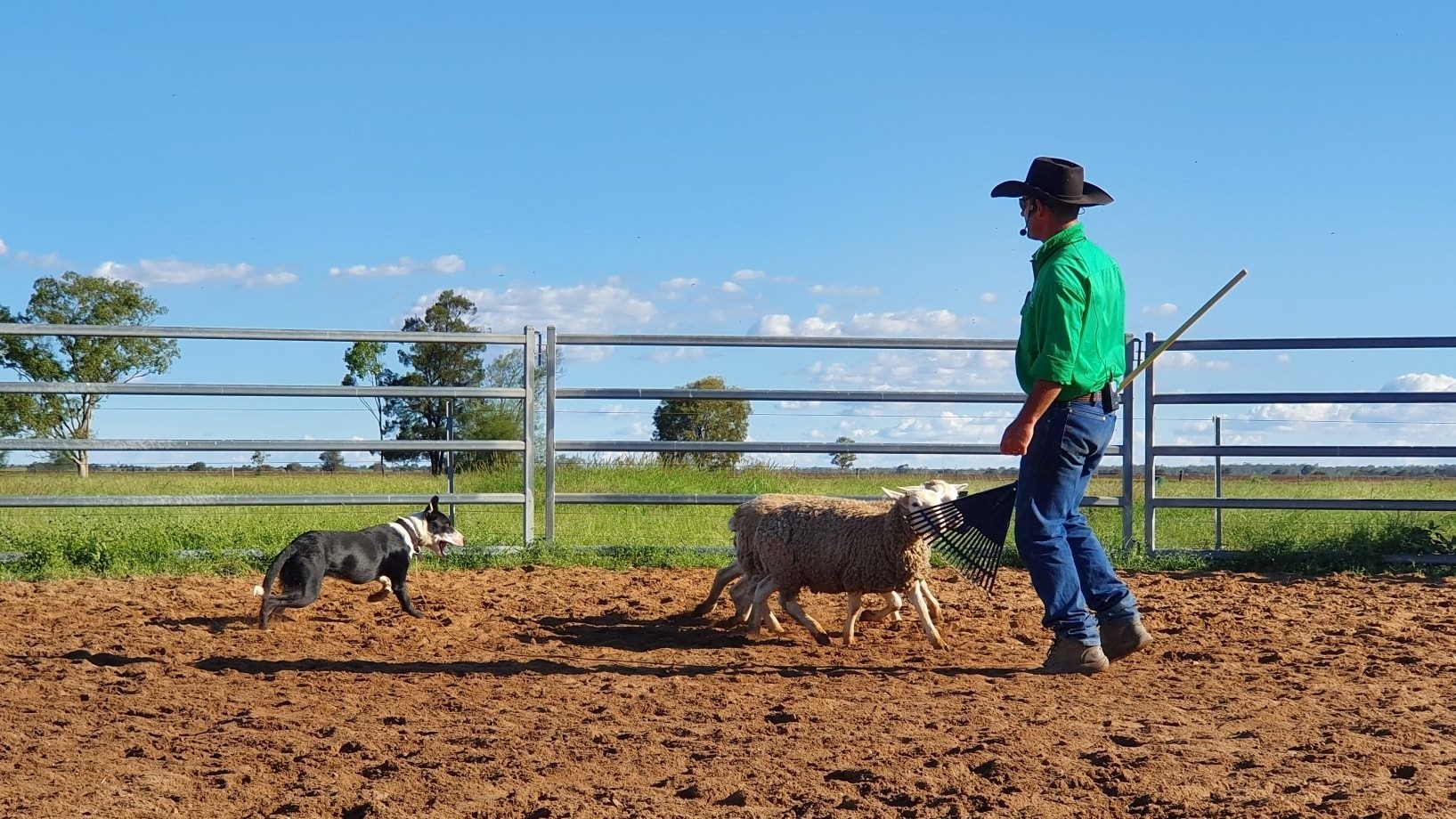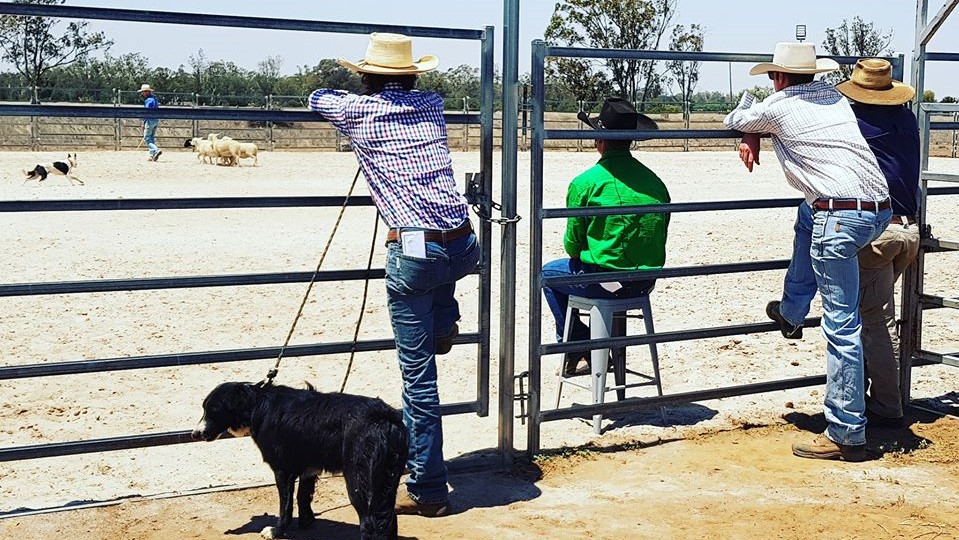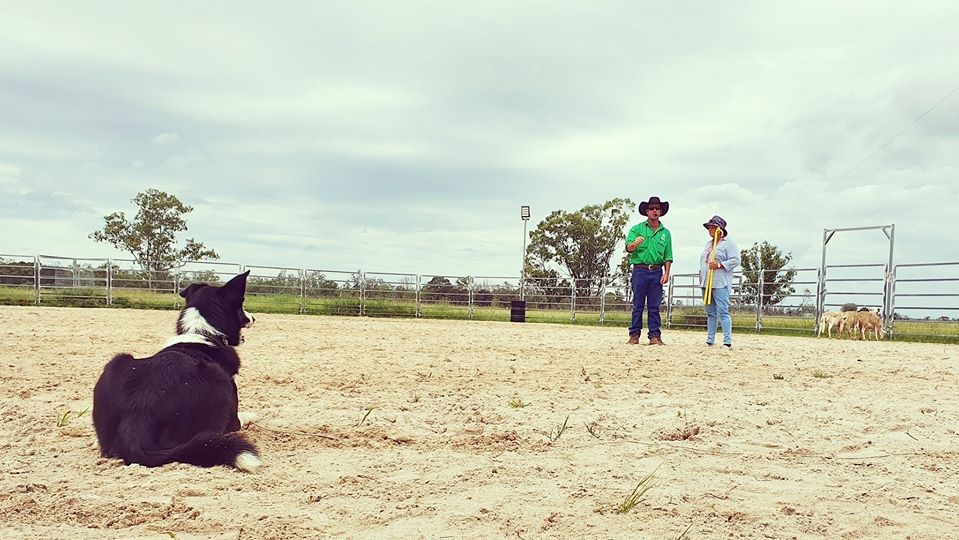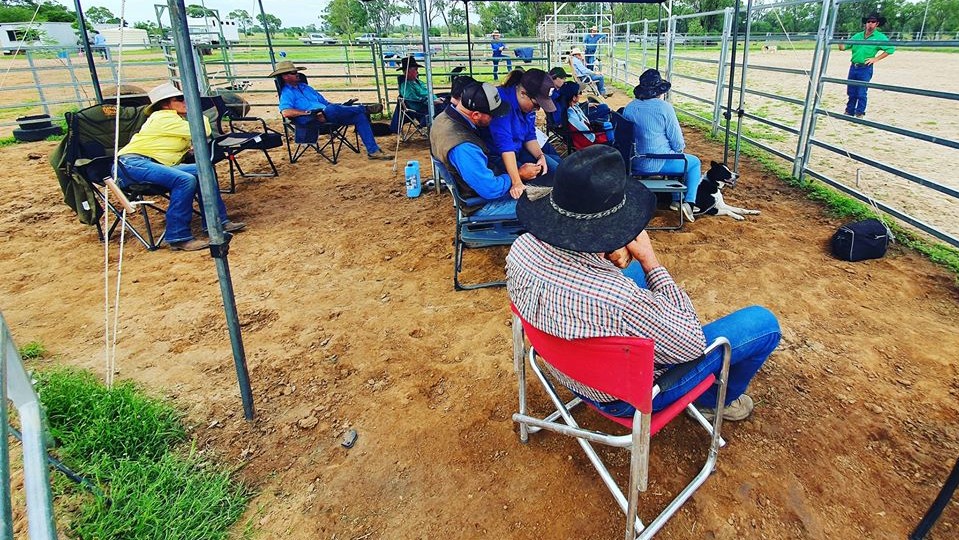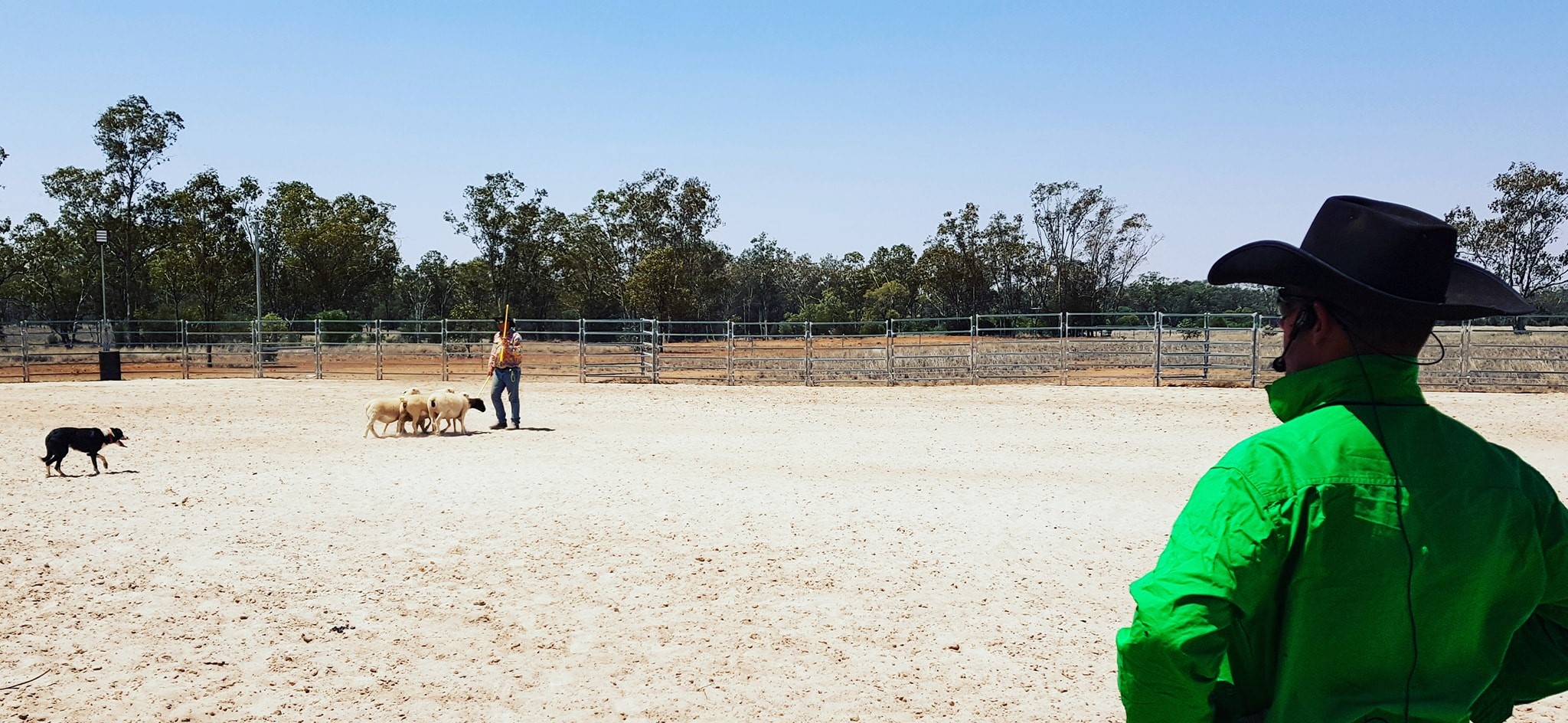 Some of Jamie's achievements with his dogs include:
2 x Australian Working Cattle Dog of the Year (2011 & 2015)

2015 QLD Working Cattle Dog of the Year
2021 QLD Cattle Dog Champion
2 x NSW Cattle Dog Champion (2016 & 2017)
3 x QLD State of Origin team member
2 x Reserve Australian Cattle Dog Champion (2012 & 2016)
2011 Reserve QLD Cattle Dog Champion
Multiple wins and places in Open cattle dog trials
Multiple places in sheep dog trials
Jamie is also a Championship cattle dog judge, and served three years as President of the Australian Working Cattle Dog Trial Association.
More importantly than competition results, Jamie is a career stockman, and uses his dogs to earn a living every day..
We manage a corporate owned beef cattle operation, running 2,000 cattle across four separate grazing properties. We run Wagyu and Angus breeder cattle, growing our progeny out to heavy feeder weight. We also trade cattle according to the seasons, and run a small flock of Dorper cross sheep. Jamie uses the very same dogs at work and trials, on everything from large mobs of cows and calves right down to baby lambs.
Jamie has lived and breathed working dogs since he was a teenager..
We own just about every DVD, book and magazine ever made on the subject, and I have literally travelled across the globe in search for more knowledge on working livestock with dogs. I continually adapt and improve my program, and keep an open mind to new ideas and methods.
Jamie has worked with more dogs (and people) than most twice his age..
I have worked with a lot of dogs. I have been lucky enough to train some great ones, but more importantly, I have also persevered with plenty of ordinary ones, and even stuffed up a few! There is no substitute for experience when developing a training method.  I am always looking to improve myself and my dogs, and I have tried a lot of different methods on a lot of different dogs. Through plenty of trial and error over the years, I have developed a firm understanding of what makes a good dog, and the training methods required to reach its full potential.
Jamie has attended working dog, horsemanship and stock handling schools and clinics, held by well known handlers from all over the world..

Greg Prince (Australia)
Neil McDonald (Australia)
Aled Owen (Wales)
James McGee (Ireland)
Faansie Basson (South Africa)
Kevin Davies (Wales)
David Rees (Wales)
Jim Lindsay (Australia) - Low Stress Stock Handling
Ian Francis (Australia) – Horsemanship
Clinton Anderson (USA) – Horsemanship
Steve Brady (Australia) – Horsemanship
These schools and clinics, whether learning dog handling, horsemanship or livestock handling, have not only helped with my training methods and philosophy, but how to teach people as well.
In 2011, I travelled to the UK, to spectate at the International Supreme Sheep Dog Trial in Scotland, and the World Sheep Dog Trial in England. While over there I was fortunate enough to visit the homes of many world class dog triallers, such as Jim Cropper from England, and Kevin Evans from Wales.
Jamie can give lessons at Craiglea for groups, or one on one. These can be completely tailored to suit the needs of the individuals. Lessons are by appointment only and are charged by the hour. We strongly encourage you to attend one of our working dog training schools before inquiring about lessons.