We aim to breed a kind, practical, versatile type of horse.  Ideally something athletic and talented enough for top level polocrosse, with a calm, trainable mind, and the cow sense to be a competitive campdrafter or challenger. We want functional horses that can be used by the family on the property during the week, and taken to competitions on weekends.  We are very proud of the calibre of horses we have produced over the last decade and aim to continue to improve on this. The majority of our horses are sold as weanlings or yearlings but we occasionally sell going horses. It has been very rewarding to see our Craiglea horses go on to win in drafts, challenges, hacking, pony club etc and simply provide enjoyment for their owners through pleasure riding or breeding quality stock.
I believe riding a variety of horses and competing in a range of disciplines really helps to develop a good understanding of what horses will suit a particular discipline. I grew up mustering exclusively on horses, playing polocrosse, teaching people to ride and doing the odd Ag show or pony club event. Polocrosse was always our families main horse sport. My sisters and I all represented Qld at some stage. My father bred all the polocrosse horses I played and made representative teams on. When I left school I was governessed for a very successful showing family that taught me a lot and helped me to win various hack classes and even win and place some showjumping events... all on my stock horse! It was not until I had finished university that I dabbled in some showing and dressage again. My mare and I learned together, we had some great fun in our first season together with various Ag show places.The highlight was winning our first Novice Dressage test at the ASH Nationals.  In more recent years I have focused more on campdrafting and challenging. I am enjoying learning from new found mentors and friends in these areas and competing on my home bred horses.
Work and family commitments mean I do not get to compete as often as I would like. However, I continue to enjoy our young horses, bringing them along steadily with, mustering, general riding, and light competition.  Given that I do the majority of the horse work myself (or with the kids around) the nature and versatility of my horses is more important than ever. My horses need to be able to be pulled from the paddock at the last minute and taken to a competition whenever I find something that coincides with my availability/babysitter!
We primarily breed for ourselves, with the hope to retain some fillies to continue our carefully selected mare lines. Colt foals are offered sold at weaning. Occasionally we will also have fillies for sale. We thoroughly enjoy breeding and raising quality horses. Breakers, customers, vets and visitors regularly comment on how quiet and sensible our young stock are. We pride ourselves on this.
If interested in any of our horses please check out our For Sale page or give us a call.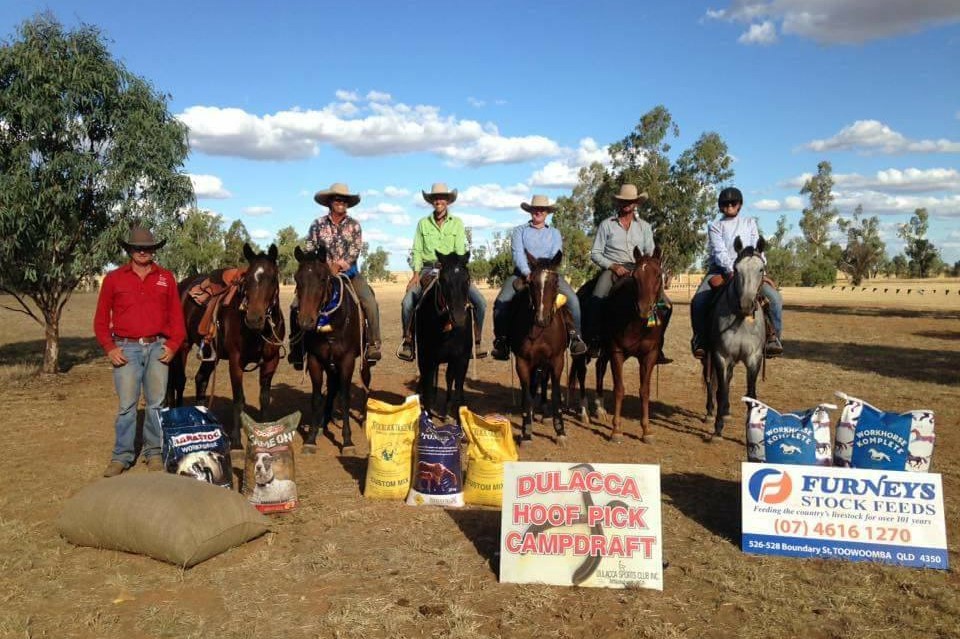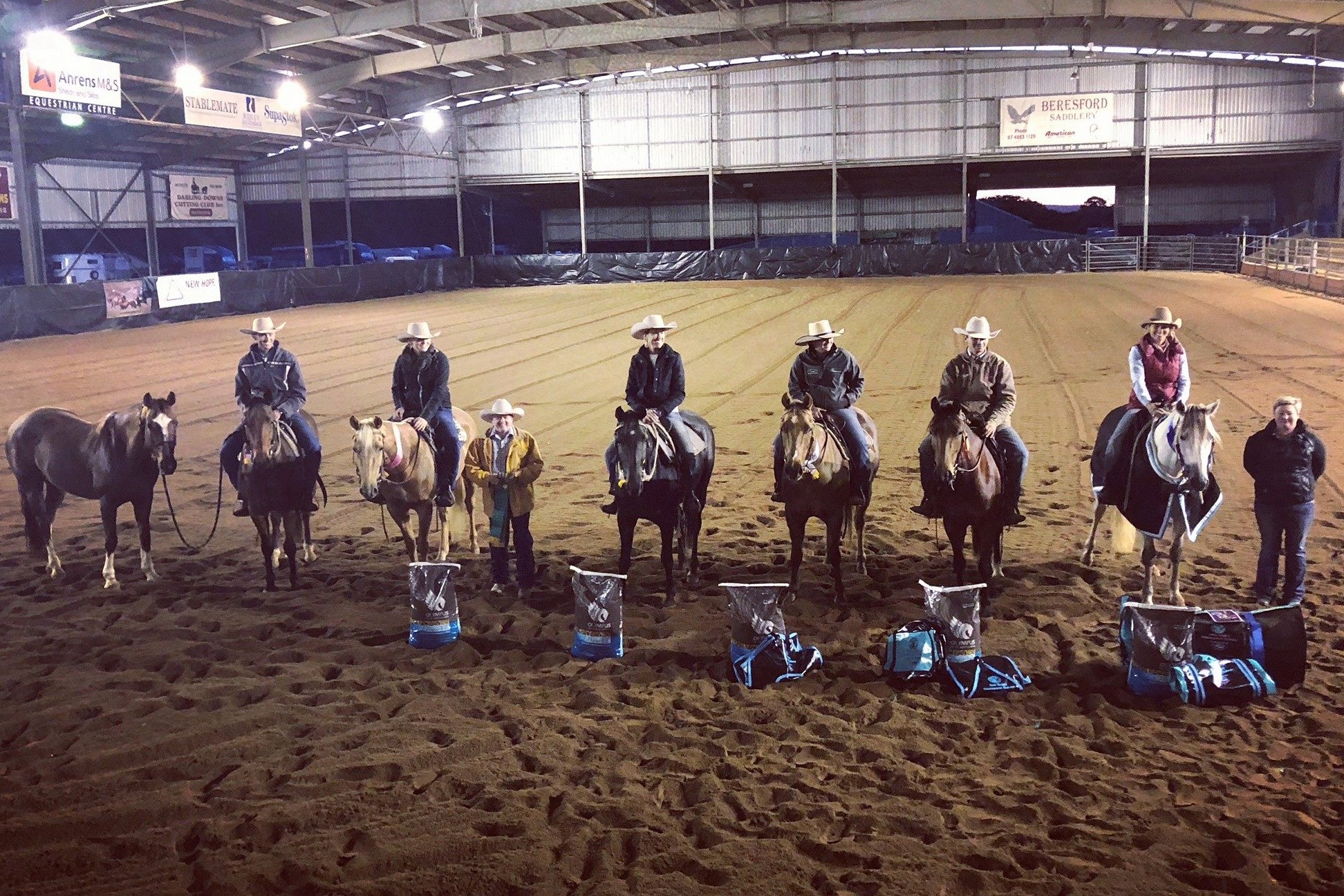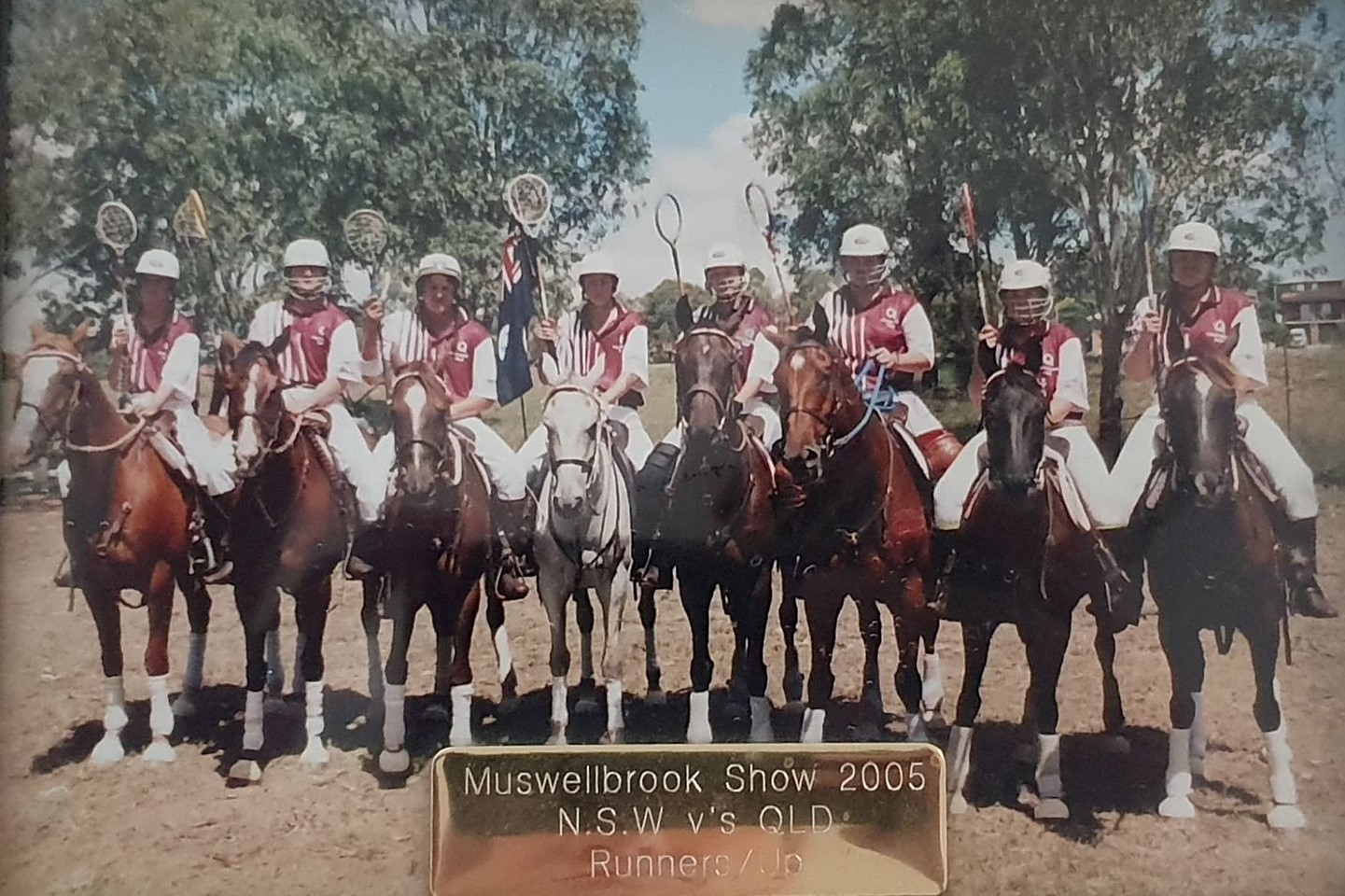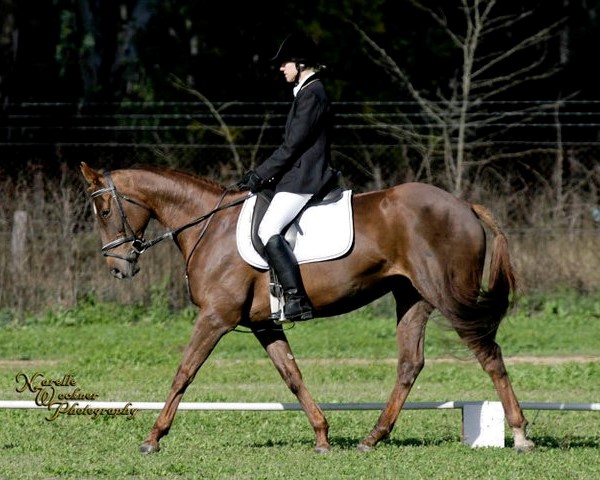 Jamie and I have both grew up on properties with horses. We took over the Craiglea prefix in 2009, breeding our first horse, Craiglea Revival. Jamie's father, Duncan Sturrock began breeding stock horses under the Craiglea prefix in the 1970's.
Duncan's foundation mare was Craiglea Tammy, a mare he rode growing up. She was used daily on the property, and was very hard to beat in their pony club days! All of Duncan's original Craiglea lines go back to Tammy. Tammy and her descendants are very low maintenance horses, athletic and structurally sound, with good constitution. Duncan represented QLD in polocrosse, riding his own horses. His sister in law, Kath Madder was also selected in the Australian Polocrosse team on Craiglea Flash One. Descendants of these lines are still performing well on the polocrosse field today. We bred some lovely progeny from Craiglea Ebony and Craiglea Milly. Their progeny have gone on to breed wonderful horses themselves.
My father, Paul McIntyre, also bred many successful talented work and polocrosse horse under the Ganna prefix. Paul's foundation mares all go back to the thoroughbred sire Bulganna (NZ). Bulganna was a prominent sire, breeding many polocrosse and campdraft horses. Some of his achievements included winning the Reserve Champion Led Thoroughred at Brisbane Royal, and holding a track record at Eagle Farm at one stage. His sire Faux Triage (GB) was the leading broodmare sire in Australasia for a period of time.
We were very fortunate to have Star Kingdom (IRE) quite close in the pedigrees of the two Ganna mares (full sisters) we had to start our breeding program. Star Kingdom needs no introduction, being one of the most influential sires of Australian racing. You will find Star Kingdom in the back of many champion ASH pedigrees. Star Kingdom lines are proven performers on the polocrosse field, and in the campdrafting arena.
Many of my father's horses have represented polocrosse at Zone, State and National level, and have won numerous individual polocrosse awards. Paul is a National level polocrosse player and coach, and has an exceptional eye for a polocrosse horse. We are very fortunate to have access to such a knowledgeable polocrosse sportsman and horseman. Two other mares (full sisters) that we used in our breeding program (both by Riverdance-HSH) were selected by Paul for polocrosse and have been outstanding performers and producers.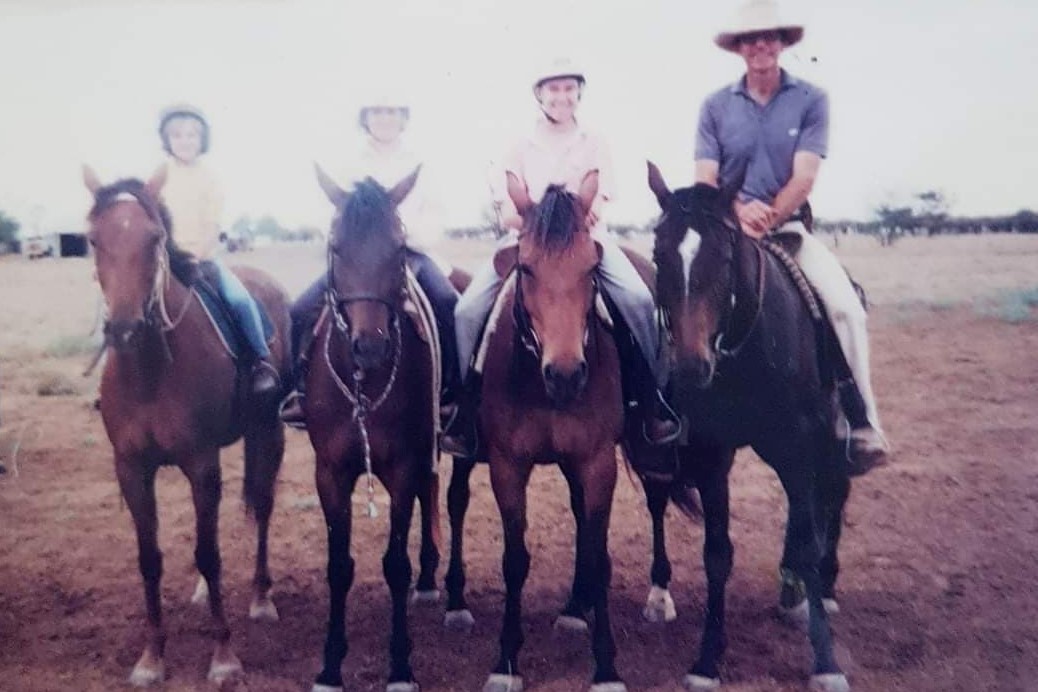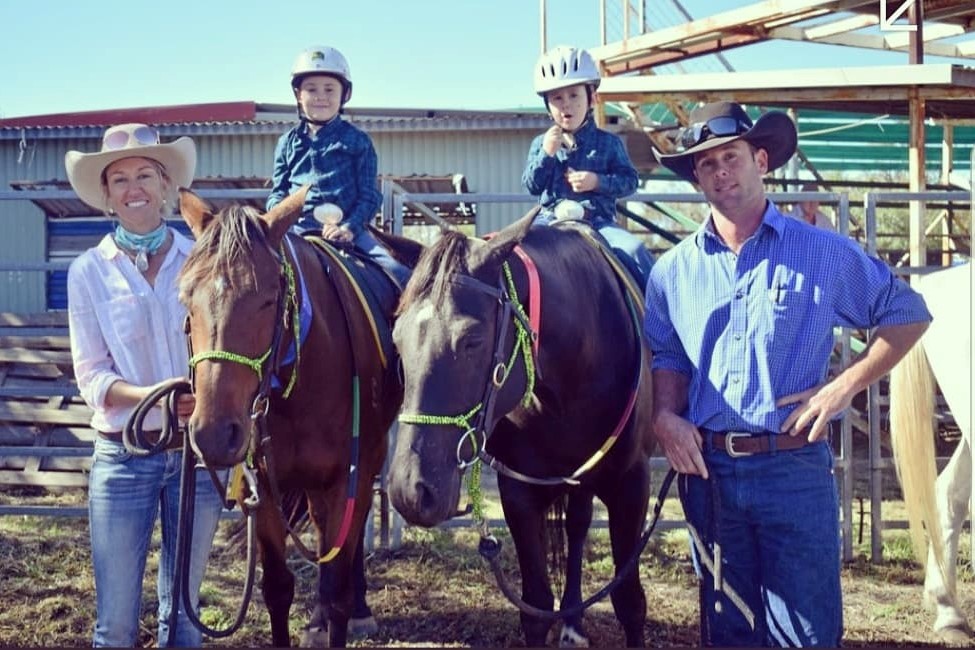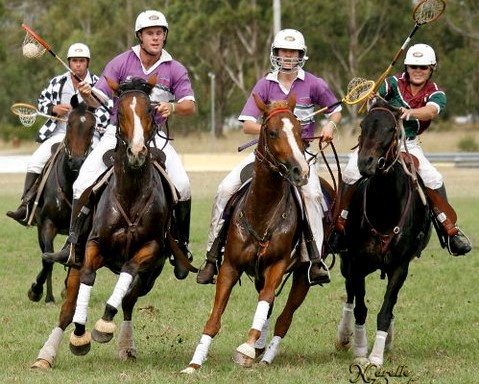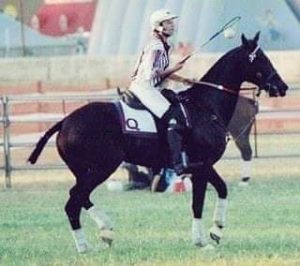 Since a little girl I have been some what horse obsessed. I loved most disciplines, any excuse to compete with horses.  For many, it is  no surprise that I have continued with this passion. I feel so blessed to have been able to start my breeding program with two of my childhood favourite Ganna mares. These mares have now produced my two favourite competition mares and our kids horses.
Growing up there were a few bloodlines that I always wanted to incorporate into my  own horses one day. These were; Star Black Minstril, Edenhope Sam and Docs Freckles Oak. I was impressed that these sires could produce so many top quality polocrosse horses but also drafters and other versatile all rounders from a variety of mares. Over the years we have been lucky enough to breed to some quality Star Black Minstril sons and purchase daughters of  Edenhope Sam-HSH  and  Docs Freckles Oak – IS MBP. These bloodlines have produced some lovely Craiglea progeny.
We look forward to continuing to improve our Craiglea horses and produce quality animals for ourselves and others to enjoy.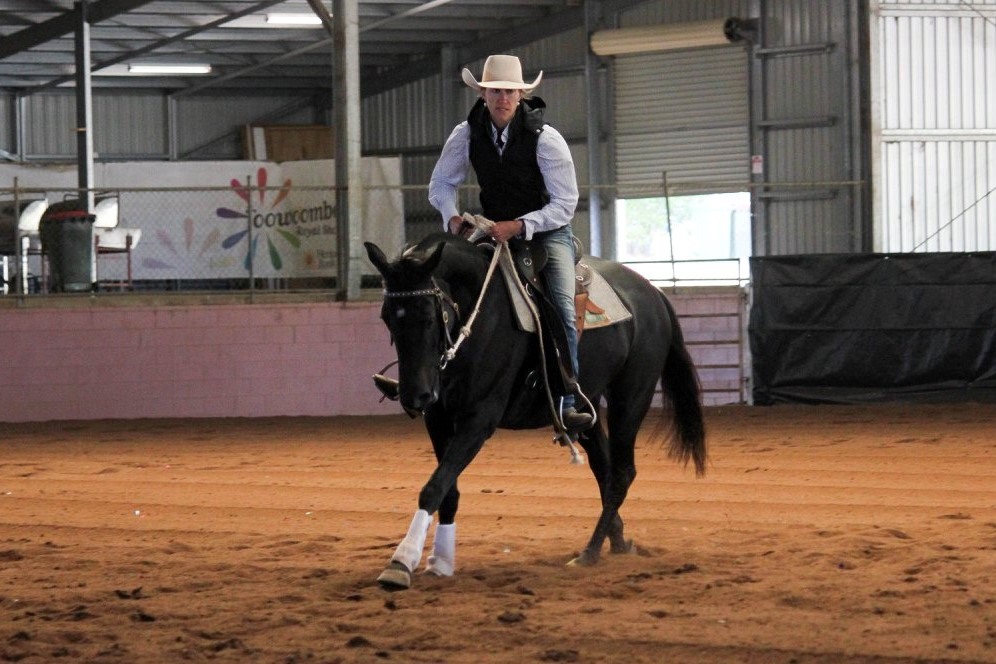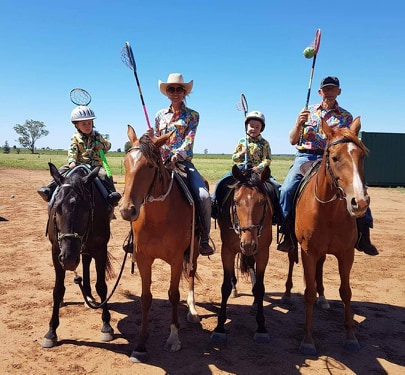 We cannot understate the importance of the dam line when breeding horses. As stated previously we are fortunate enough to have started our breeding program with some lovely mares. Subsequently when we breed a mare we spend a lot of time finding a sire that would compliment her.
We are only a small stud so we are seeking quality not quantity! We do not have the time or the facilities to campaign and stand a stallion at this point in time. The benefit of this is that it allows us to carefully consider all stallions available each season and make the best choice for our mares. There is a smorgasbord of top quality stallions out there! We usually only breed to proven sires who consistently produce progeny we like.  Occasionally, we will make exceptions and use well bred, talented up an coming young sires provided, their parents are proven.
Being a lady rider, and doing the majority of the horse training myself (in between mum duties), we place a big emphasis on temperament. We carefully select stallions for each mare, which will enhance their strengths, minimise any weaknesses and compliment their bloodlines. The goal is to produce progeny as good, if not better than their dam.
Our retained mares are by the following sires;
Royalle Heartacre (Dec) – By the great Acres Destiny, out of a double cross Star Black Minstril mare. Winner of multiple led, challenge and campdraft events.
Royalle Scotsman – By ASH foundation sire Star Black Minstril, out of a Thoroughbred mare. Proven sire of polocrosse, campdraft and challenge performers.
One Moore Daddy – By Dmac Daddy (Smart Little Lena), out of One Moore Spin (Docs Spinifex). Placed in all three major cutting futurities, won all four major challenges, including Cloncurry, and has won and placed in multiple major campdrafts.
Reysn Hell – By Dual Rey, out of One Hellofa Spin (Doc Spinifex). Tamworth Cutting Futurity finalist.
Acre Maker (Dec) – By Acres Destiny, out of Annie Oakley (Docs Freckles Oak).
Breks Duck Yeah – By Conman, out of Ducks Dux.